In the scaring business since 1994.

We've been voted the "Best Haunted Happening on the Mississippi Gulf Coast." 

DONATION:

$10.00 - Adults

$5.00 - Children 10 and Under


This page was last updated on: October 14, 2012
Directions:  Parking is provided at Saucier Elementary School where you will be shuttled to and from the Haunted Trail.  Saucier Elementary School is on the west side of Highway 49 at the intersection of Highway 49 and Old Highway 67 in Saucier - at the only red light in Saucier!  Directions to Saucier Elementary School are as follows:  From I-10 in Gulfport, take Highway 49 North 14 miles to Old Highway 67; turn left at intersection of Highway 49 and Old Highway 67 onto Angel Road -- the school is on the right.  If you're coming from the Stone County area, head south to the intersection of Highway 49 and Old Highway 67, take a right. 

Special thanks to the Keesler Air Force Base volunteers!  We couldn't do it without you! 

2012 DATES

Fridays and Saturdays

October 12, 13, 19, 20, 26 and 27

7:00 p.m. to Midnight

PLEASE READ:   The Haunted Trail is a guided walk through the woods where you will encounter several different sets and things that want to scare you along the way.  It is NOT a "Hay Ride", not recommended for the elderly or very young as it's not a "trick-or-treat" trail.  It is, however, the ORIGINAL Haunted Trail of Saucier and should not be confused with other groups who have "adopted" our name. You must ride the shuttle bus from Saucier Elementary School to our Trail.  (See directions below).  We are not part of the trails that put out signs that "lead" you to their event.

SPECIAL THANKS TO OUR 2012 SPONSORS:

CONCESSION OPEN NIGHTLY

Cokes, Hot Dogs, Hamburgers, Hot Chocolate, etc.


Find the Best and Scariest Haunted Houses at HauntWorld.com
Gulf Coast Mitsubishi

Keesler Air Force Base

Boyce Holleman & Associates

Kitchen & Home Creations, LLC

84 Lumber - Gulfport, MS

Coast Transit Authority

Subway

Brooklyn Pizzeria

Harrison County Sheriff's Dept.

Southern Tower Solutions

Harrison County Board of Supervisors

Bernie's

Sicily's Pizza

Holston Pool Builders, Inc.

Law Offices of Derek R. Cusick

Gulf Coast Business Supply

Samson & Powers, PLLC

Bailey Lumber

Nancy Stone Bourgeois - Keller Williams Realty

Hood Industries

Salute Italian Restaurant

Sign Solution

Gulf Coast Publishing

Becky Peterson Payne, Candidate Dist. 2

Harrison County Election Commissioner

Franke & Salloum, PLLC

Waste Management

Delta Sanitation of Mississippi

Beacon Electric Co.

Suncoast Contractor Supply

FBT Mortgage - Tod Cotman

Sweet Pepper's Deli

Gulf Coast Association of Realtors

Allen Beverages

Southeastern Erectors

Bull's Restaurant

WLOX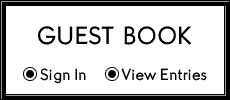 For a night you won't forget. . . come join us at

All Proceeds are Donated to the

Child Abuse Prevention Center

Serving the Mississippi Gulf Coast